Begin Your Journey to Better Health

Back Pain
If you are living with chronic back pain, chiropractic care might be a good treatment option.

Headaches
The source of headaches & migraines is usually structural, and proper treatment can help you overcome the issue.
Neck Pain
Neck problems can lead to headaches, upper body discomfort, and sore muscles.
Carpal Tunnel
Chiropractors have success treating Carpal Tunnel Syndrome with a conservative and gentle approach.
Sciatica
Sciatica, or sciatic neuralgia, is a condition that causes pain in the back, leg, and into the foot.
Auto Accidents
Many people in car accidents don't even realize they have received an injury until weeks or months later.

Chiropractor Cedar Rapids IA
Welcome to Integrated Medicine of Iowa located in Cedar Rapids IA. Chiropractic is one of the most amazing healthcare professions, but very few people understand what it's all about. This article is here to help you gain a basic understanding of how our Cedar Rapids IA chiropractors can help you and your family.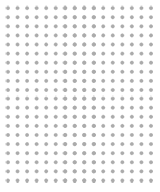 Integrated Medicine of Iowa
Chiropractic care is the practice of using spinal alignment to alleviate a wide variety of physical ailments, including muscle strain, neck pain, chronic back pain, and more. This is accomplished by adjusting the position of the spinal column to its proper shape, providing a non-invasive solution for pain relief.
How can chiropractic help you?
Many people dismiss chiropractic as being something only for back pain, but chiropractic treatment can be used to help a wide variety of physical issues, such as migraines and headaches, chronic pain, carpal tunnel, pain due to injury or muscle strain, and much more.
What kind of training does a chiropractor have?
Chiropractic doctors go through a minimum of four years of schooling at a chiropractic college, generally preceded by an undergraduate degree in the basic sciences or several years of experience in a prior relevant health care field.
Students of chiropractic care must spend a minimum of at least 4,200 hours with their teacher, and a minimum of 1,000 hours of fully supervised clinical training with an instructor as they learn the appropriate diagnosis and treatment techniques to help heal your body and restore it to its natural, fully functioning state.
At Integrated Medicine of Iowa our chiropractic team is ready to meet with you to discuss your needs. We will help to design a program that is right for you. We look forward to meeting you.

Begin Your Journey to Health in 3 Easy Steps